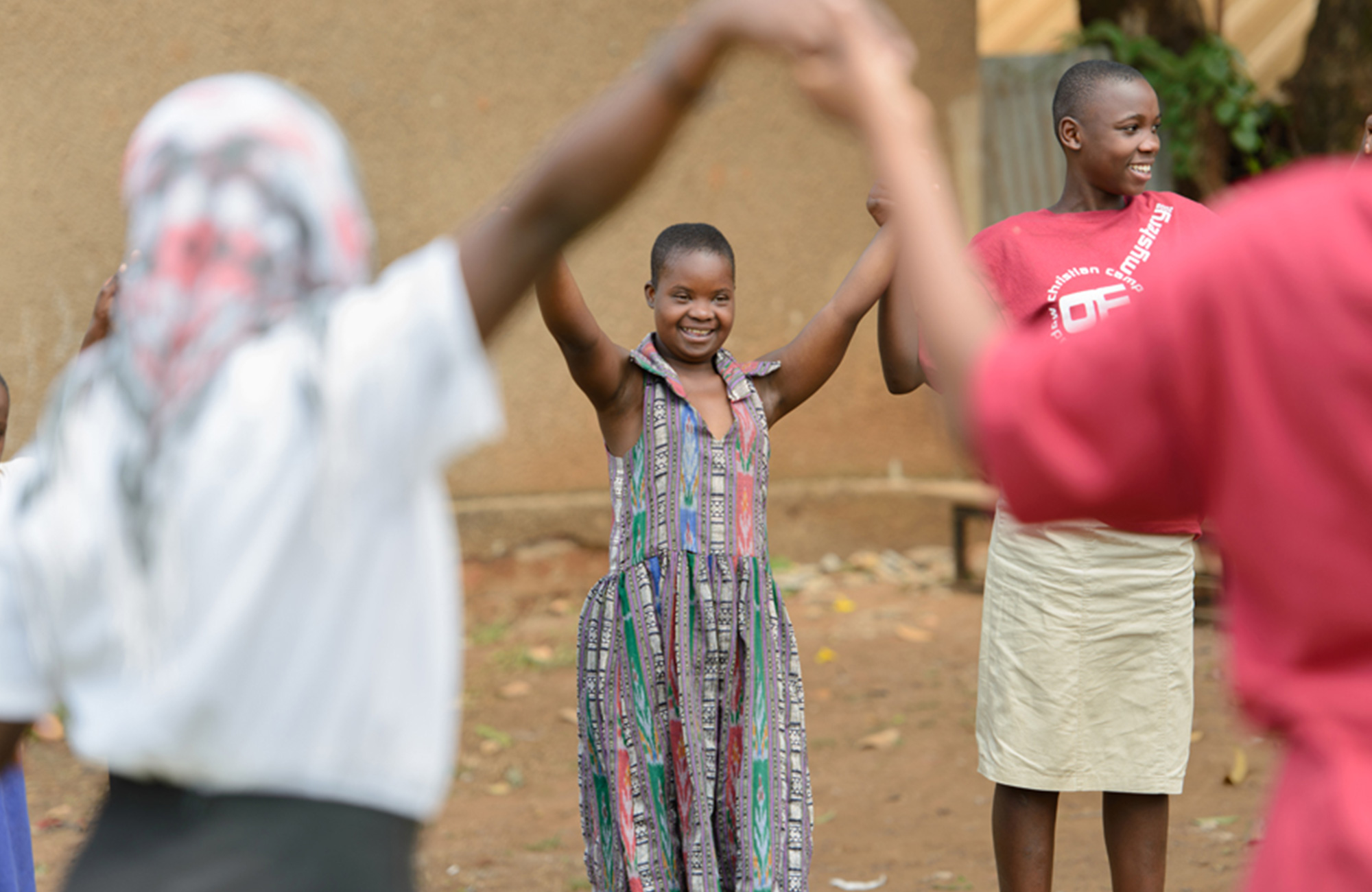 In Africa, particularly in rural areas, community-based organizations are often the only safety net for marginalized and vulnerable children.
Community-based organizations (CBOs) often serve children with the greatest developmental and survival needs in areas that governmental organizations do not reach.
Recognizing this, The ELMA Community Grants Program provides grants, mostly in the form of general support, to child-focused community-based organizations in Southern and Eastern Africa.
The services provided by grantees in The ELMA Community Grants Program provide for essential needs of children – both physiological (e.g. food, water, clothing, shelter) and safety (e.g. protection, psycho-social support, health) – especially for those in vulnerable circumstances, from children with disabilities to unaccompanied minors crossing country borders.
In addition to ELMA's financial investments, certain grantees supported by The ELMA Community Grants Program receive tailored support to assist their learning and capacity in the areas of fundraising, financial management, leadership, monitoring and evaluation, and program development.
Eswatini (formerly Swaziland)
General support to an organization that provides disabled, orphaned, and vulnerable children with quality education, residential care, nutrition, health, and basic services
General support to run a tuition-free school and boarding house for disadvantaged children with multiple disabilities
General support for an integrated intervention, focusing on malnourished children under five and their caregivers
General support to an organization that transforms the lives of vulnerable street children by rehabilitating, educating, and providing skills training before reunifying them with their families
General support to an organization providing education, medical care, food, and psychosocial support to children living with HIV/AIDS
The ELMA Relief Foundation
The ELMA Growth Foundation
The ELMA Music Foundation
The ELMA Vaccines & Immunization Foundation
The ELMA South Africa Foundation